Clouds and Power
Group exhibition at CHAT (Centre for Heritage, Arts and Textile), Hong Kong 25 Feb – 21 May 2023

Vinyl Record
115 x 106 cm
Acrylic, cotton, wool
2023
Food for All

Group exhibition in Kingshill House, Dursley, UK, 26 Oct 2022 – 28 Feb 2023. Food is an important part of culture and traditional cuisine is passed down from one generation to the next. Food tells us who we are, and where we've come from.


Woman
Air dry clay
22 х 11 х 8 cm
2022

Molding manty from dough and filling resembles modeling from clay — each time you get a different shape.

Winter Chilla - DAVRA collective public program
The work was on display as a part of
@davracollective
Winter Chilla mirroring programme from documenta 15, 19 Dec, 22 - 3 Feb, 23. Place: Underground space of Goethe-Institute Uzbekistan, Tashkent.
Burn Zhalmauyz Kempir
Audio installation
Cotton, acrylic pain, nails, wire, controller
152 x 137 cm
2022
The work of Burn Zhalmauyz Kempir contains stories of young brides in Central Asia (kelin) who were not accepted into a new family after marriage, were demonized, slutshamed, subjected to psychological or physical violence because of otherness, disobedience to generally accepted norms in a patriarchal society. This piece is a parallel to European and African witches' stories, ordinary women whom the state and society have turned into evil figures in order to control their behavior, reproductive capabilities, and sexuality.
*Zhalmauyz Kempir is a demonic creature, a witch in Kazakh mythology.
*The stories of Tajik women are recorded by Nazira Karimi.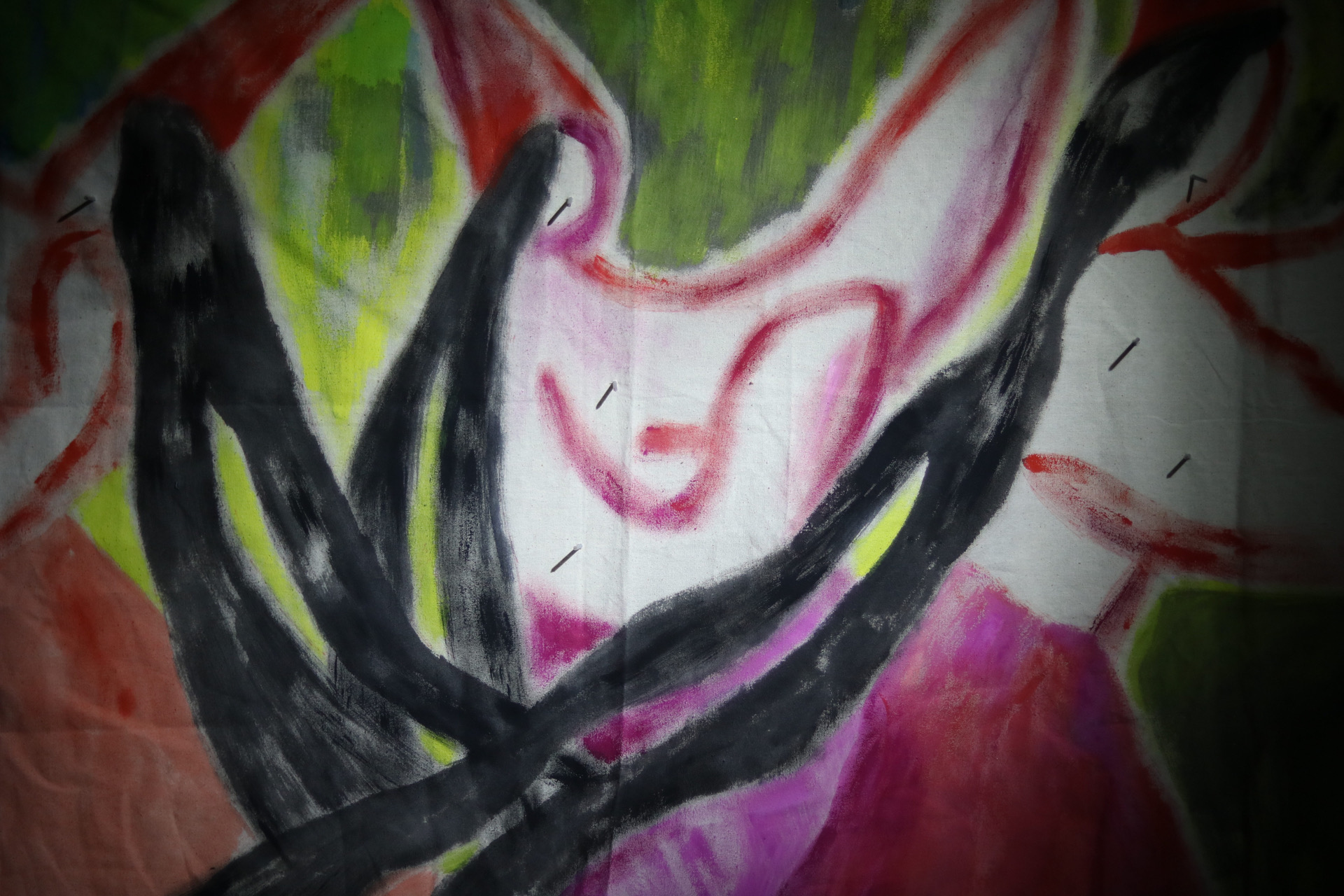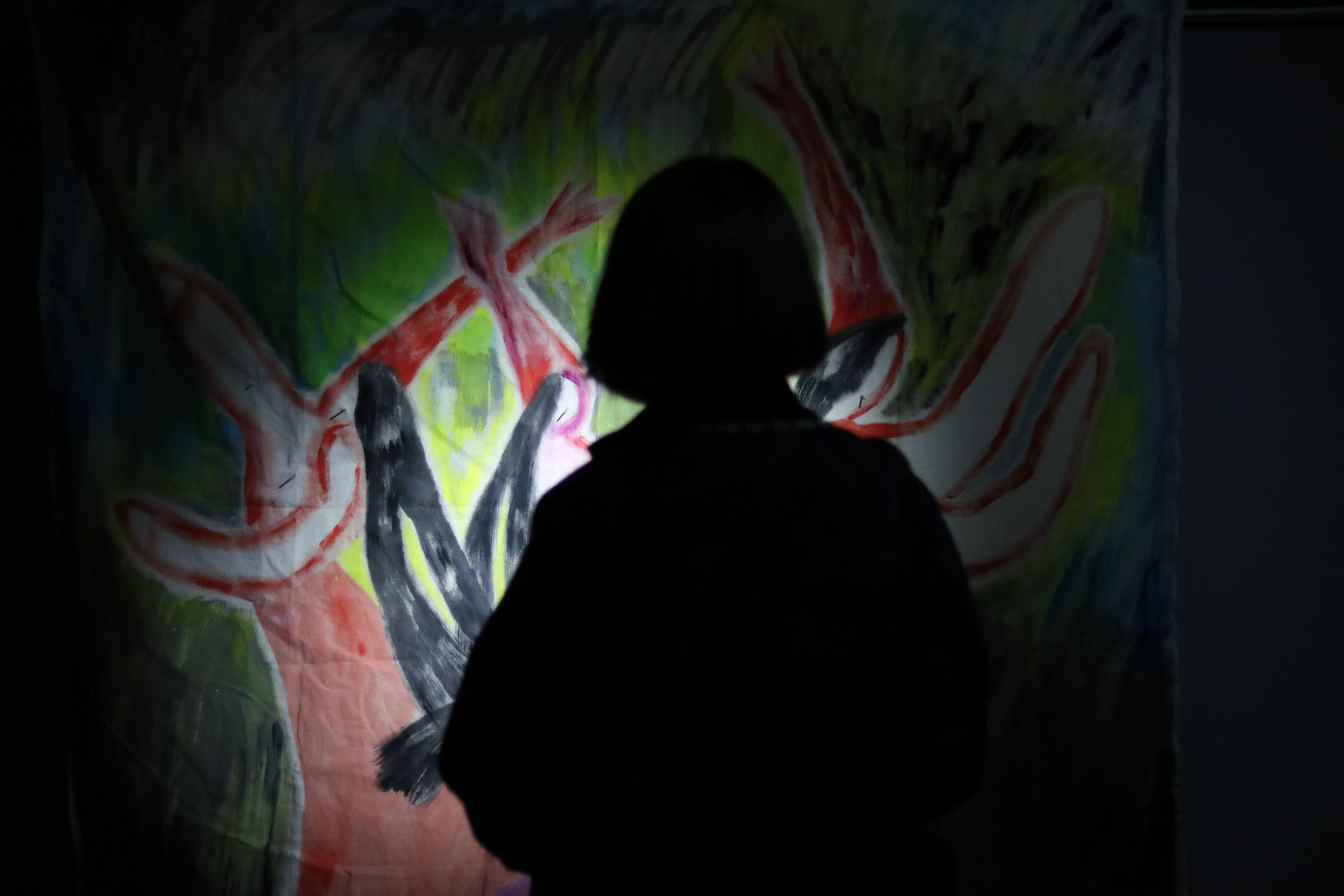 ---